Agnės šeimos fotosesija
Kiekvieną kartą ruošdamasi šeimos fotosesijoms jaučiu malonų jaudulį. Nes kiekviena šeima yra unikali, skirtinga ir dažnai netgi sunku iš anksto įsivaizduoti, kokia ji yra iš tiesų. Bet tas nerimas labai greitai baigiasi, kai susitinki su tokia nuostabia, kaip Agnės, šeima. Šios be galo nuoširdžios ir puikiai sutariančios šeimos pavyzdys tik dar kartą įrodo, kaip svarbu įamžinti jaukias šeimos akimirkas, tarpusavio bendravimą, vaikų juoką bei išdaigas vienas kitam. Mums be galo pasisekė, nes auksinio ir saulėto rudens šiltos spalvos tik dar labiau pabrėžė šeimos jaukumą.
Nagi, kuris gi pataikysit į mane, a? 😉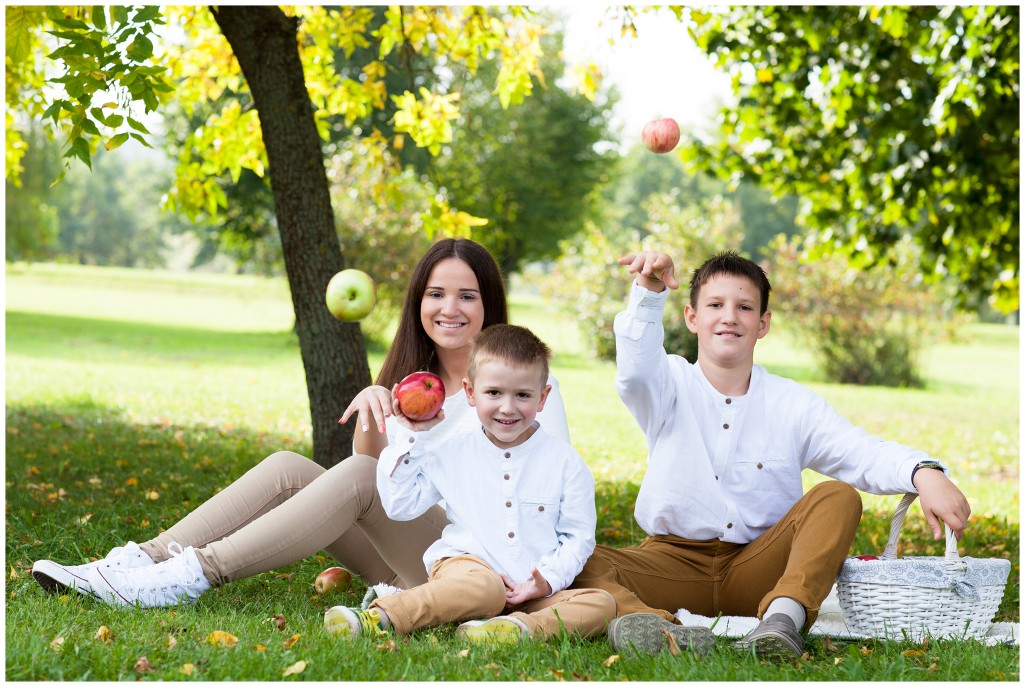 Tėvai turėtų be galo didžiuotis tokiais vaikais 🙂
Iš jauniausiojo brolio gali tikėtis visokių staigmenų – kartais netgi bučkio į skruostą 😉
Koks gi tas brolis Jonas?
Kaip smagu paskraidyti! O ypač kai stiprios tėčio rankos leidžia jaustis saugiai 🙂